CEO Takeshi Matsuzaki will deliver a keynote speech at the International Conference ICIET 2024 to be held at Kaikyo Messe Shimonoseki, Yamaguchi Prefecture, March 18-20, 2024.

About ICIET 2024
The International Conference on Information and Education Technology (ICIET 2024) is an international conference that aims to delve into the latest research findings, emerging trends, and innovative practices in the rapidly and rapidly evolving field of information and education technology (ICIET), or information and education technology. The 12th edition of the 2024 conference will also bring together researchers, educators, technologists, and students from around the world to exchange and share experiences and research findings, discuss practical challenges faced and solutions adopted, and explore the future of education in the digital age.
Keynote of Takeshi Matsuzaki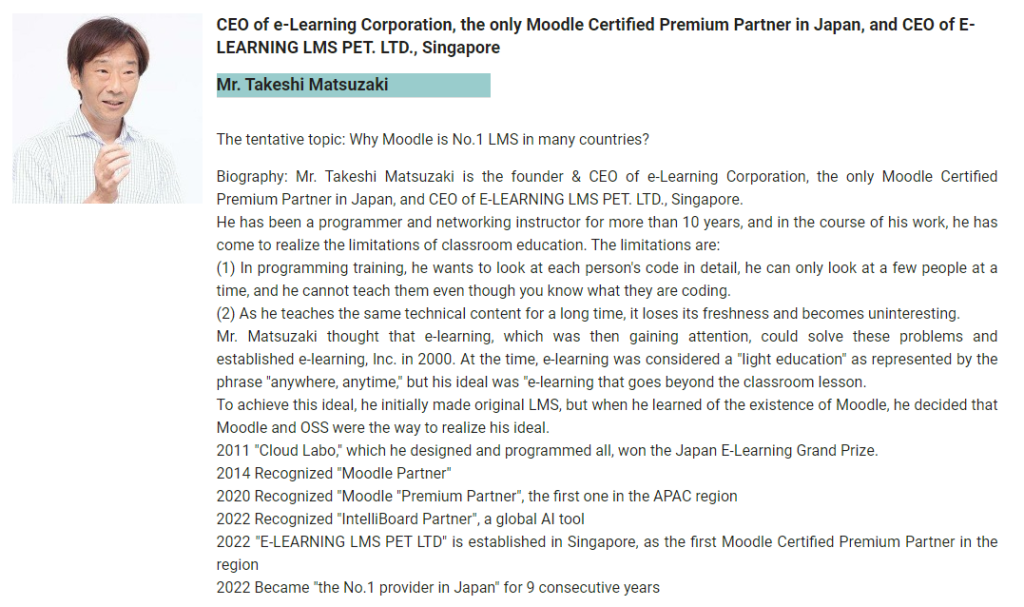 More details, including the date and time of the keynote presentation, will be shared as soon as they are announced.
More details about ICIET 2024
http://www.iciet.org/index.html/
More details about speakers 
http://www.iciet.org/keynote.html/