Top Messages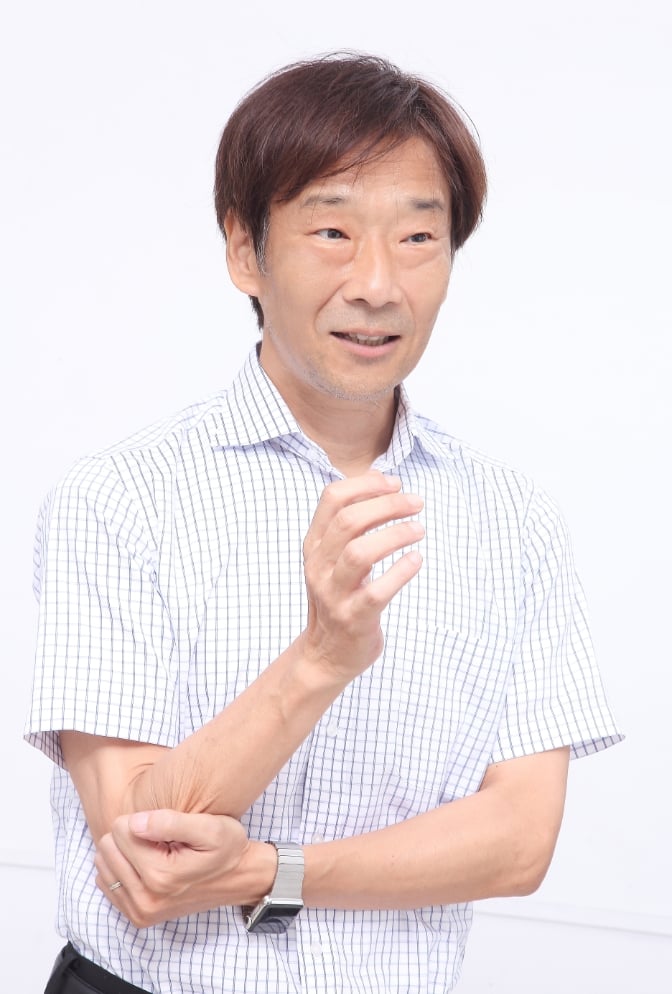 About Us
Basic Information【e-learning Co., Ltd.】
Company name

e-learning Co., Ltd.

Establishment

October 10, 2000

Capital

33.6 million yen

Delegate

Representative Director Takeshi Matsuzaki

Location

Cross Office Mita, 5-29-20 Shiba, Minato-ku, Tokyo ,108-0014 ,Japan

Phone

+81-3-6453-8721

URL

https://www.e-learning.co.jp/

Business Description

Consulting, development, and maintenance of learning management systems, and provision of services via SaaS

Financial Institutions

Mitsubishi UFJ Bank
The Yachiyo Bank, Ltd.

Affiliations

Corporate Member of Japan Mobile Consortium
Corporate Member of Micro Learning Consortium
Basic Information【E-LEARNING LMS PTE. LTD.】
Company name

E-LEARNING LMS PTE. LTD.

Establishment

September 9, 2022

Delegate

Representative Director Takeshi Matsuzaki

Location

112 Robinson Road #07-04 Robinson 112 Singapore 068902

URL

https://www.e-learning.asia/

Business Description

Consulting, development, and maintenance of learning management systems, and provision of services via SaaS in South East Asia
History
October, 2000

Established e-learning Co., Ltd.

April, 2014

Signed Moodle Certified Partner Agreement

October, 2014

Became a regular corporate member of the Microlearning Consortium

April, 2015

Became a regular corporate member of the Japan e-Learning Consortium

June, 2015

Moved the head office to Shiba, Minato-ku, Tokyo for business expansion

Feb., 2020

Signed Moodle Certified Premium Partner Agreement

March, 2020

Started EEH Project

June, 2020

Launched Moodle Workplace
Launched EEHJ project

February , 2022

Partner agreement with IntelliBoard,inc

September, 2022

Established E-LEARNING LMS PTE. LTD, a wholly-owned subsidiary of e-learning Co.
Awards
Nov., 2011

Japan e-Learning Award Encouragement Prize

December, 2020

Moodle Partner Awards "APAC Partner of the year 2020"
Moodle Partner Awards "Educator Partner of the year 2020"
Moodle Certified Premium Partner
e-learning Co., Ltd. is the only Moodle Premium Partner officially certified by Moodle Headquarters. A Moodle Premium Partner is a more advanced level of partner than a Moodle Partner, and to become a Moodle Certified Premium Partner, you must have a proven track record of successful implementations and be able to provide a full range of services to your customers on an ongoing basis.
e-learning Co., Ltd. is one of the few solution providers in Japan that can provide a one-stop solution for both the installation and support of Moodle, an OSS (Open Source Software), and server installation. In addition, we have developed our own plug-ins, such as EL Slide, EL Video, and EL Pay, which have contributed to the further evolution of Moodle.
In April 2014, the company was certified as a Moodle Partner in recognition of these activities. In addition, e-learning Co., Ltd.e is the only Moodle Certified Premium Partner with the No. 1 track record in Japan (according to Moodle HQ) and the first in the Asia-Pacific region to be certified for our expertise in Moodle, our high level of technical knowledge and support, and the high level of customer satisfaction.
Only Moodle Premium Partners will be able to provide SaaS for Moodle Workplace, an extension of Moodle that was released in 2020, so e-learning Co., Ltd. are the only company in Japan that can offer this service. (As of 2022)
LEARN MORE on Moodle HQ Official Site
The Moodle Trademark
The brand and word "Moodle" has trade mark protection in many countries around the world. Various Moodle™ trade marks are owned by either Moodle Pty Ltd or one of its associated entities. The law obligates trade mark owners to police their trade marks and prevent the use of confusingly similar names by third parties.
LEARN More on Moodle HQ Official Site
Initiatives for Sustainability
Moodle's mission is "Empowering educators to improve our world"
As aMoodle Certified Premium Partner, we deeply empathize with this mission, and through the widespread use of Moodle, we aim to create a society where everyone around the world has equal access to educational opportunities.
This is deeply connected to the SDG goal of "quality education for all".
As a business that deals with education, we will continue to do whatever we can to help realize a sustainable society.

#Don't Stop Learning Project
In 2020, the 20th anniversary of our company's founding, e-learning Co., Ltd. launched the "#Don't Stop Learning Project" as an initiative to provide a sustainable learning environment in response to the declaration of a state of emergency due to the effects of the new coronavirus and the simultaneous closure of schools nationwide. We will continue this project in the future to contribute to society.
EEH project
EEHJ project
Initiatives for Safety and Security
Personal Information Protection Policy
e-learning Co., Ltd. has established a basic policy for the proper protection and handling of personal information and is committed to this policy.
LEARN MORE
Basic Policy on Information Security
e-learning Co., Ltd. has established and is committed to a basic policy on information security to ensure that our services can be used with confidence and to earn the trust of society.
LEARN MORE
Acquisition of Information Security Management System (ISMS) Certification
e-learning Co., Ltd. has acquired ISO/IEC 27001 certification, an international standard for information security management systems (ISMS).
LEARN MORE
Cyber Insurance
e-learning Co., Ltd. is insured by Tokio Marine & Nichido's cyber risk insurance in case of emergency.
LEARN MORE
Cloud Services
e-learning Co., Ltd. use Amazon Web Service (AWS), which has been assessed for security based on the Security Assessment System for Government Information Systems (ISMAP).
LEARN MORE