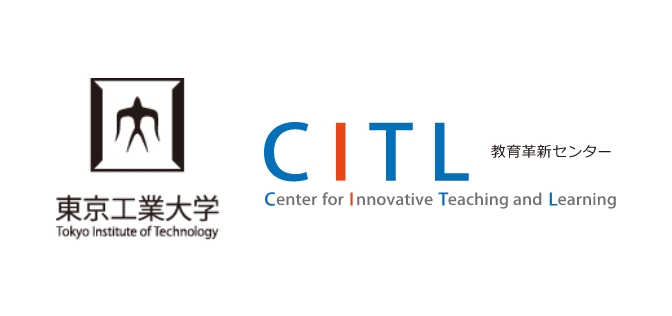 Organization

Tokyo Institute of Technology

Service

Moodle

Category

Moodle, University

Description

University
Tokyo Institute of Technology
Interviewee
Mr. Hiroki Oura

Tokyo Institute of Technology
CITL(Center for Innovative Teaching and Learning)

Mr. Tetsuya Oishi

Tokyo Institute of Technology
Office of Institutional Research and Decision Support


Ms. Kae Nakaya

Tokyo Institute of Technology
CITL(Center for Innovative Teaching and Learning)
Introduced Moodle with the aim of "creating an online learning environment for self-study."
― How did you introduce Moodle?
Mr. Hiroki Oura
The university is implementing a five-year project starting in FY 2017.
There were two themes in this project: one was to create an online learning environment. The other was to provide students with feedback to guide their learning based on their learning behavior history using analytics and visualization functions (analytics).
We selected a platform in 2017, but from the beginning we wanted to use OSS (Open Source Software) as a base, and after considering several platforms, we finally chose Moodle, which is widely used in Japan.
Mr. Tetsuya Oishi
I selected Moodle because I had done a lot of research and knew that Moodle had flexible features.
Also, because Moodle is so widely used, one of the key points was that there are several vendors that support it. If you install a packaged product from some company, you can only ask them to do it for you, but with Moodle, we focused on the fact that you can choose your vendor.
― Why did you consider OSS as a base when selecting a platform?
Mr. Hiroki Oura
This is because OSS is more scalable. Also, from a practical standpoint, OSS is more cost effective than having each university create their own.
In addition, with OSS like Moodle, which is used all over the world, there is the community-based daily bug squashing and the potential for progress. That's why I was thinking about using OSS from the beginning.
― How do you feel about Moodle now that you have implemented it?
Mr. Hiroki Oura
Although there are some requests to do more, it is generally well received by the faculty of the university. We do not hear many negative comments from the faculty.
― Please let us know if there is anything specific that you liked.
Mr. Hiroki Oura
The ability for teachers to download assignments in batches and return them with comments seems to be well received by teachers, and we sometimes receive inquiries from them.
Also, the ELVideo (*EL's original plug-in) provided by EL is very easy to use. The video playback is very stable since it is done via the cloud, and I don't think we have ever had any trouble with ELVideo.
What it can do is simple to begin with, but the essentials are in place. It doesn't have any extraneous stuff in it, so there are not many options, so it's hard for users to get lost.
Also, one of ELVideo's greatest strengths is that it is complete within Moodle, and even on mobile devices. I think this is one of the main reasons why our university chose ELVideo.
Mr. Tetsuya Oishi
We looked at a lot of options, but ELVideo was the best service that met our needs.
Mr. Hiroki Oura
At the time, we looked at other services, but many of the major ones required that you click on a link and it would pop up and link to another service, or that you could do it on the web but it would pop up on mobile, or that you had to use a different site to manage your videos.
But with ELVideo, everything is really done within Moodle. It's a bit of a hassle for the user to have to log in again, so that was a point of concern for us at the time.
Mobile app support was also important from the start, as the Moodle mobile app (Moodle App) can be customized using a Moodle partner.
The ability to use mobile apps with OSS Moodle, and to contract with Moodle headquarters through EL, is a big advantage.
Ms. Kae Nakaya
The LMS that the university had been using in the past was capable of collecting assignments, but it was not capable of providing feedback to each student. I've heard from teachers that one of the best things about Moodle is that you can do that properly.
Also, it seems to be well received by the students that they can get feedback from their teachers just for them.
This year, due to the influence of Corona, there were more opportunities to collect assignments online and return them directly online, so some teachers may have had no choice but to use the system at first, but we have received quite a few comments that it worked surprisingly well and was convenient.
The Age of LMS Essentials FD activities undertaken by the Center for Innovative Teaching and Learning Aiming to create a sustainable system
― Please tell us about the impact of Corona.
Mr. Hiroki Oura
In the 2020 academic year, the first and second quarters (first semester) of our university were basically all online. We brought all the lecture-based classes to the first semester.
During the summer vacation and in the third and fourth quarters (second semester), classes that had to be conducted face-to-face, such as experiments, were gathered in the afternoon and conducted face-to-face as well, with proper infection control measures in place.
We try to gather online classes in the morning and set the lunch break to two hours so that students can move around the campus.
― What do you think the role of LMS in universities in the future?
Mr. Hiroki Oura
I think LMS is essential.
In the first semester at our university, we mainly used Zoom for classes, but in the second semester, Moodle is being used more and more, and its presence is increasing.
We will continue to teach both face-to-face and online, but in the future we plan to use Moodle for the entire university.
―In the early stages of implementing an LMS, teachers may have to learn how to operate it and change the way they structure their classes. What are you doing to make the implementation a success?
Mr. Hiroki Oura
This is what is called FD (*Faculty Development: a practical method to enhance the educational abilities of university faculty), right?
At the moment, Moodle is being used mainly by early adopters, people who are at the front of the chasm. However, since people are using it on an individual basis, there is a limit to how far it can spread.
I think that the Center for Innovative Teaching and Learning, to which we belong, plays a role as a support organization that carries out activities to spread the word. In fact, whether or not such an organization exists will make a big difference in whether or not it spreads throughout the university.
Mr. Tetsuya Oishi
At the Center for Innovative Teaching and Learning, Professor Nakaya has been working on a manual for Moodle. Our university has a relatively large number of science teachers, so I got the impression that many of them got used to a web system like Moodle very quickly.
Ms. Kae Nakaya
The Center for Innovative Teaching and Learning provides support for the use of Moodle as part of FD.
For example, we have held a seminar called "Seminar on Classroom Design Using Video" several times, led by Professor Oura. We have introduced how to create video teaching materials.
In addition, the Center has been providing a manual for Moodle, with explanations of the features that faculty members will use. We have created a "Contact Us" button in Moodle, so that we can update the manual as we receive inquiries from faculty and students.
Since Moodle is used all over the world, there are many manuals from other universities and articles from individuals explaining how to make quizzes, for example.
The Center's manual focuses on basic functions that are expected to be used by a large number of teachers, but there have been cases of teachers referring to these manuals and incorporating them into their classes, even for functions that are not yet covered in the manual.
― What is the purpose of creating the manual?
Mr. Hiroki Oura
If you don't show the basic form first, it's hard for teachers to imagine. Professor Nakaya's manual is detailed in order of how to upload lecture videos, how to upload assignments, and so on.
Another purpose is to control the volume of inquiries. There are only a few people on campus who are familiar with Moodle. It is assumed that the helpdesk staff at our school are not necessarily familiar with Moodle.
Each time we receive an inquiry, we will update the content that we deem necessary for many teachers to know, so that we can accumulate and document our know-how on a daily basis. This way, even if someone understands the meaning of a question but cannot guide you properly on how to do it, you can respond by asking them to look here in the manual.
In addition, if we don't understand something, EL provides us with technical support, which is very helpful. We are planning to systemize the basic user support by properly implementing this system.
EL is a professional company with deep knowledge of Moodle.
We are glad we found them in the first place!
― Please tell us what you think of our service.
Mr. Hiroki Oura
We have received excellent advice on implementation and operation, and the support system has been very good, so we have no complaints in terms of operation and maintenance.
EL is a Moodle specialist, so they know Moodle very well. One of the things that Oishi and I always talk about is that EL has a lot of ideas for operations.
When I talk to EL about a problem, they always say, "How about setting it up this way? Rather than trying to develop and create various things, they provide us with consulting services to help us make the best use of what we have.
― If we develop something strange, it will cost us a lot of time and money, and it may cause inconvenience to our customers when we upgrade. Therefore, one of our policies is to provide a solution to the customer's needs by combining standard functions as much as possible. We are happy if you appreciate this point.
Mr. Hiroki Oura
EL gives us advice with a lot of forethought.
Mr. Tetsuya Oishi
I think so, too. From the beginning, EL told us honestly that we shouldn't do too much development in Moodle. We didn't know the details of Moodle at the beginning, so it was really good that we met EL at the beginning.
Whenever we asked EL if they could do something like this, they would tell us not only what they could or couldn't do, but also what we should do or what we should look for, and before we knew it, we had become very familiar with Moodle.
Ms. Kae Nakaya
When I was dealing with inquiries from teachers, there were things that I couldn't figure out on my own, such as the core of Moodle, but EL's support staff helped me a lot with those things.
When I was dealing with inquiries from teachers, there were things that I couldn't figure out on my own, such as the core of Moodle, but EL's support staff helped me a lot with those things. The support staff at EL has helped me a lot with these things. They have also been very helpful in telling me when I want to do something and when I should not do it.