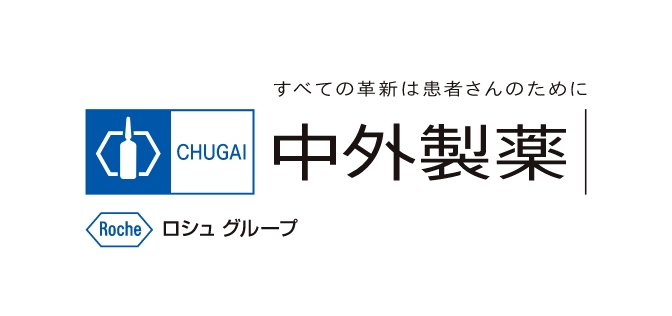 Organization

CHUGAI PHARMACEUTICAL CO., LTD.

Service

Moodle Workplace

Category

Moodle Workplase , Company

Description

research, development, manufacturing, sales, and import/export of pharmaceuticals
Chugai Pharmaceutical Co., LTD.
Chugai Pharmaceutical is a major pharmaceutical manufacturer that contributes to global healthcare and human health by creating new value through the provision of innovative medicines and services under the slogan, "INNOVATION BEYOND IMAGINATION.
Chugai introduced an LMS early on and has been working on human resource education.
In 2018, Chugai introduced Moodle provided by e-learning Co., Ltd. (EL), and in 2020, Chugai became the first organization in Asia to use Moodle Workplace (MWP).
In this interview, we talk about the background that made this advanced approach possible, how Moodle and MWP were introduced, their effects, and the future prospects for human resources education.
Interviewee
Ms. Miyuki Osawa

Medical Liaison Department
Liaison Professional Education Group
Group Manager


Ms. Fumi Sato

Medical Liaison Department
Liaison Education Group


Mr. Kenichi Matsushita

Medical Liaison Department
Liaison Education Group

The key to the success of Moodle is a clear vision of human resources education
― How did you introduce Moodle?
Ms. Fumi Sato
The Medical Affairs Division (hereafter referred to as the MA Division) had been using another company's LMS, but implemented EL's Moodle in 2018 for several reasons.
First of all, in 2017, we acquired all of the content from Roche, with whom we have an alliance, and the format was SCORM (*Sharable Content Object Reference Model, a standard for commonality in e-learning), so we needed an LMS that supported SCORM.
At the same time, the MA Division was also responsible for the training of overseas subsidiaries, which required foreign language support. After searching for an LMS that would meet these requirements, we decided to implement Moodle.
Mr. Kenichi Matsushita
The education we provide is essentially similar to that of a university. That's why we thought Moodle would be a good fit, as it has been implemented in many universities.
I thought it was great that we could not only stream content, but also submit and evaluate assignments, post materials in advance, and view them all within Moodle.
― Please tell us how you chose our company.
Ms. Fumi Sato
The LMS we had been using up to that point was functionally difficult and there were many things that we could not achieve, so we had many discussions within the group, listed all the functions we wanted, and looked for a company that could meet those requirements. We were introduced to EL through our purchasing department.
― Having a clear vision on education in human resources, Chugai introduced Moodle. I think that Chugai understood Moodle very well and used it well. What was your impression of Moodle when you actually implemented it?
Ms. Fumi Sato
Although it did not meet all of our requirements 100% from the beginning, we were able to make good use of it with a lot of help from the person in charge at EL, who gave us a large number of advice on how we could realize it in a different way.
In addition, the previous LMS could only offer mandatory training due to capacity issues, but with EL's Moodle, we can now offer optional courses, creating an environment where employees can choose and learn what they want to learn.
First in Asia. We were almost the first in the world to introduce MWP because of our liberal corporate culture and frontier spirit of "pursuing innovation through self-development and new ideas."
― So, tell us about how you moved from Moodle to MWP.
Mr. Kenichi Matsushita
The main reason why we decided to switch to MWP was because, as an LMS for companies, we were attracted by the fact that we could set up the system as a supervisor and a subordinate, that it could handle personnel transfers (since there are many transfers within the headquarters), and that it had a function that allowed supervisors to check the progress of their subordinates at a glance.
With Moodle, I had to create a single permission to view the course records, and my supervisor had to find my subordinates in the course records and check them. On the other hand, I felt that MWP will make it easier for supervisors to immediately check the progress of their subordinates through standard functions.
― Chugai was the first organization in Asia to implement MWP. Could you tell us why you were able to implement MWP so quickly and ahead of other companies?
Mr. Kenichi Matsushita
I think this is because we have a well-developed cycle of thinking where we first have a clear vision of what we want to do and what we wish to be able to do, and then look for services that match that vision. In addition, I think there is a corporate culture in which headquarters units have a lot of discretion and a high degree of freedom.
Ms. Miyuki Osawa
The three core values of our company are "patient-centered," "frontier spirit," and "integrity."
The frontier spirit means "to pursue innovation through self-development and new ideas," so we do not expect anyone to teach us anything, but rather we emphasize that our employees learn autonomously on their own. It is based on this philosophy that we provide not only mandatory training, but also an environment where people can choose what they want to learn so that they can fill in the gaps in the LMS to become what they want to become by learning on their own.
We are also aiming to create an autonomous organization where supervisors can guide their subordinates to complete the required training on time and learn it on their own. In order to achieve this, we needed to have the ability for supervisors to check the progress of their subordinates, and we had been asking EL if we could add such a feature to Moodle since we started using it. So when EL told us that this was a standard feature of MWP, we immediately decided to incorporate it.
―Listening to your talk, I get the sense that the spirit of innovation is pervasive at Chugai regardless of the framework. Are all of your employees aware of this
Ms. Fumi Sato
That's right. And in order to create new value, the key is people, and the entire company is moving forward based on the policy of nurturing human resources and encouraging them to learn and grow on their own.
― Please tell us your comments and suggestions about our services and support.
Ms. Fumi Sato
EL is very flexible and always responds immediately. They also support us with detailed questions.
Mr. Kenichi Matsushita
Compared to past vendors, and from what I've heard from other departments, they have responded very quickly, which has been very helpful.
EL's policy is that the sale is not the end, and the implementation is not the end. If we are going to provide a service, we would like to have a long-lasting relationship with our customers by providing continuous support so that they can make good use of the service and create an environment that enables better education.
LMS implementation is also important from the perspective of risk management.
― Chugai was one of the first companies to introduce and use an LMS, but I think the impact of the new coronavirus has brought about major changes in training methods. What are your thoughts on the future of human resource development?
Mr. Kenichi Matsushita
All of the training that used to be held in person and in groups at Corona Risks has been converted to remote and held online.
The good thing about online training is that it can transcend space, allowing us to provide training to employees scattered across the country in a short period of time, reducing travel costs and time. I also noticed that when everyone is online, the concentration of the participants increases.
However, I felt that brainstorming and using the whiteboard to exchange opinions was easier to do face-to-face, partly because I am not used to the operation yet. While we will continue to conduct training more effectively online, I believe that a hybrid form of training that incorporates both the advantages of online and real face-to-face training will be essential in the post-Corona era.
Mr. Kenichi Matsushita
In the future, as the skills of facilitators improve, we believe that better training will be possible online.
Ms. Fumi Sato
I also realized that it is easier to ask questions online. I liked the feeling of everyone being able to participate better than face-to-face because they could easily write in the chat box.
At the MA Division, we have been creating our own content and using the LMS for some time, so I don't feel that we have been greatly affected by Corona. As long as we continue to do what we have been doing, we can continue to educate our employees, so I am glad that we introduced Moodle and MWP early on.